Anyone who has ever owned a cat knows how much cats love to scratch surfaces. They are often found scratching furniture, sofas, walls, and even doors. As much as you love your cat, it can be hard to see your precious furniture and other household items being ruined by scratching.
Is there any solution to this problem? Can you stop your cat from scratching? Luckily, yes. Several anti-scratch sprays are available in the market that can help stop your cats from scratching furniture and other valuable items in your house. To help you get your hands on the best no-scratch spray for cats, we have combed the available products and gathered the 8 best anti-scratching sprays.
So, without further ado, let's check out what these products are and how they help your cats stop scratching surfaces.
This cat anti-scratch spray we have added to our list is veterinarian recommended. It reduces stress in cats which subsequently reduces scratching, urine spraying, and other problematic behaviors. This drug-free formula calms your edgy cat and helps her adjust to nerve-wracking situations. When she is calm, there will be less scratching, and your furniture will be protected.
This spray comes in a compact bottle that is travel-friendly, so you can easily take it along for a vet's visit or while traveling to a new place.
This product is Vet-Recommended.

It is a drug-free formula and doesn't include any harmful chemicals.

This product offers Money-back Guarantee. You can return the product if it doesn't work for your cat.
The bottle is too small.

A user complained this product made her dog sick.

This spray has a strong odor.
The next anti-scratch spray we have added to this list is made from natural ingredients. Its easy application helps to keep your feline fellow from scratching furniture, carpets, and wooden doors. You can easily apply this product by spraying it on drapes, rugs, and furniture. By placing alternate scratching posts nearby, you can then lead your kitty to scratch those. The natural ingredients are also safe for children, so you don't have to worry about your kids when you spray this product.
This spray has natural ingredients and is free from harmful chemicals.

With its natural ingredients, this product is safe to use in homes that have small kids.

It doesn't result in any discoloration of the fabric it is sprayed on.
One user complained of developing hives on her body after using this spray on furniture.

Another user didn't find the spray effective because her cat seemed to get used to the smell.
Our next addition to the list of best no-scratch sprays for cats is a 3-in-1 product. Its smell is strong enough for a cat to stay away but is pleasant to humans. Your cat would associate this smell with areas she is not allowed to go. This will help keep her away from furniture and wooden surfaces and would also deter scratching.
The added bitterness in this formula also proves helpful in averting your cat from chewing your house plants, so you don't have to worry about keeping your cat away from the plants. The producers claim this product is safe for use around small kids and other pets.
It has a strong yet pleasant smell. The rosemary scent is pleasing to the human senses.

It has extra bitters which are not harmful to cats.

Safe for children and pets.

This product is long-lasting. You don't have to use it twice or thrice in a day to get the desired result.
One user complained that the spraying button mechanism of this bottle breaks down after using it a few times.

It is pricey as compared to others available in the market.

Some other users didn't find it useful and stated it didn't stop their cats from scratching the furniture.
Another one from the list of best scratch deterrent sprays for cats, this product uses naturally derived ingredients such as Lemongrass and Rosemary Oil. These natural ingredients ensure your cat's safety isn't compromised while you try to keep her off of your furniture, drapes, and floors. Rosemary Oil is also believed to help calm nerves. So it also works as a stress-relieving spray for your cat.
This is made from natural ingredients.

Rosemary oil's scent is also used in Aromatherapy, while lemongrass is a natural cat repellent.

It has a refund policy which means you can return the product if it doesn't work for you.
The bottle is too small—only 8 oz.

It is expensive.

One of the buyers who used this product found that the product has a soapy component that stains couches or carpets.
This product is made from plant-based ingredients such as rosemary, herbal astragalus, and deionized water. It has a sweet, herbal smell that doesn't irritate a human's senses while also averting your cats from scratching your wooden cabinets, floors, drapes, or furniture. This formula is safe to use every day as it doesn't contain any toxins, parabens, or irritants. As this spray is chemical-free, it wouldn't stain your fabrics, drapes, and other surfaces.
It has plant-based, natural ingredients that are also safe to use around kids and other pets.

This product has a light and sweet smell.

It is a chemical-free formula, so it is safe to use every day.
It is expensive.

The users didn't find it effective and complained this product didn't keep their cats away from scratching.
The next product we have added to our list of best no-scratch sprays for cats is also a chemical-free formula that uses natural ingredients such as rosemary and citrus extracts. It has added bitterness which helps in averting your cat and stops it from scratching upholstery, curtains, and other furniture items. It comes with the scent of an Orange that is pleasant for humans, but your cat won't tolerate this smell. It can also be used outdoors on items such as lawn chairs and other types of outdoor furniture.
It is a chemical-free formula and uses natural ingredients like Rosemary and citrus extracts.

It has a sweet citrusy scent that doesn't irritate your nose.

It can also be used on outdoor furniture.
This product is the most expensive one as compared to all other products on this list.

Even with the hefty price, the users didn't find this product effective.
The second last cat anti-scratch spray on this list is manufactured to keep pets away from the treated area. It has an ongoing smell that averts your cats from the treated area so they won't scratch or chew on the furniture, carpet, or curtains of your house. It can be used indoors as well as outdoors.
It comes in a large-sized bottle of 16 oz.

It has a low price as compared to other products in the same category.

Very effective right from the first use.

It has a long-lasting smell that keeps your cats away for a long time.
One user complained that the sprayer is of low quality.

Another one complained this product made her dog sick.
The last one on the list can be used indoors as well as outdoors. It doesn't stain your upholstery and is safe to be used on couches, lawn chairs, carpets, clothes, and even drapes. This product is easy to use, and all you have to do is spray it on the areas you want to protect from scratching. The added bitters make this highly effective on cats. It can also be safely used with other pets around, such as dogs, puppies, kittens, or even birds.
Easy application.

With naturally-derived ingredients, this formula doesn't stain any fabrics.

For effectiveness, this product has extra bitters.

It is made from gentle, plant-based ingredients.
Due to the added bitters, this product may have a strong odor which can irritate your nose.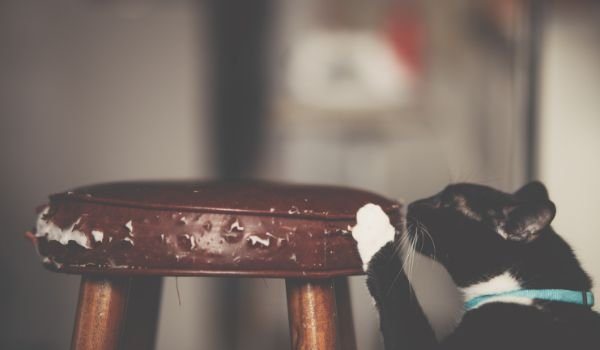 A Buyer's Guide—What Makes the Best No Scratch Spray for Cats?
Although we have checked these different products—all of which claim to be the most effective, certain things need to be thoroughly researched before you make a decision. If you are clueless about anti-scratch spray but want to make the right decision, read our buyer's guide below.
· Ingredients
It is essential to check out what the product is made of. The best product is the one with less toxic chemicals and additives. As your furry feline would be in close contact with such products, it is always better to do a little homework before you purchase them. If you find your kitty is showing signs of sickness, discontinue using any new product.
· Coverage
The no-scratch spray should be effective enough to use once only. It wouldn't be easy to spray all the spots in your house 2 or 3 times a day. So, whenever you plan to buy an anti-scratch spray, you should check how much coverage it offers.
· Size
Products like these usually come in small-sized bottles. It is always a better idea to go with the small size the first time so you can test the product. Once you are happy with the result, you can then buy the product in a larger bottle if that is available.
Final Words
To keep your furniture safe from scratching, it is important to invest in a good quality no scratch spray. Although scratching is a natural instinct for felines, you can try redirecting this behavior by using such deterrent sprays.