If you're a dedicated dog lover, it'd be no surprise to know that your child is a passionate dog lover as well. Children are naturally more emotionally attached to animals, and they also tend to love them more than adults. However, some children are prone to pet allergies, which can be dangerous and fatal, but fortunately, not all dogs cause severe allergies. There are certain hypoallergenic dogs you can choose for your kids if they're dedicated dog lovers and would never stop insisting you buy a dog for them.
Best Hypoallergenic Dogs for Kids
Hypoallergenic dogs come as a beacon of hope, providing the fun of having a dog without putting your child's life at risk. These dogs do not shed as much and do possess short hair leading to fewer reactions. These are some of the best hypoallergenic dogs that can love your child while being a constant support.
Chinese Crested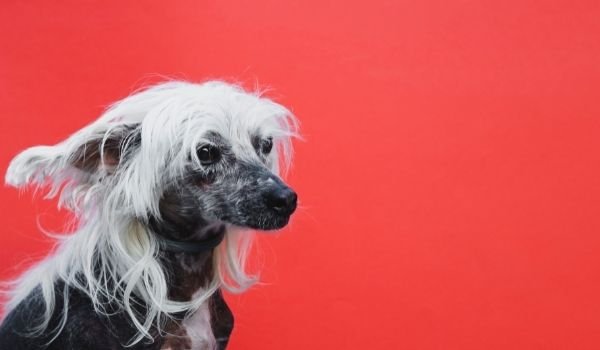 The Chinese Crested dogs—standing between 11 to 13 inches tall—are full of energy. These dogs fall into two categories—with and without hair. The Chinese Crested dogs with long hair are known as Powderpuff. Except for the coat of hair, the difference between the two breeds is incredibly small to be conclusive. However, Powderpuffs require frequent maintenance to look presentable.
Cairn Terrier
Cairn Terrier dogs were first bred as working dogs in Scotland, where their job of hunting and chasing between highlands and cairns earned them their name—Cairn Terrier. They might not be as playful as other breeds, but they are intelligent and hardy. The height of Cairn Terrier varies between 9 and 13 inches, whereas their lifespan averages 12 – 15 years. Cairn Terriers shed minimally, making it an excellent choice for people prone to allergies. However, grooming them can be difficult as they need to be hand-stripped.
Bichon Frise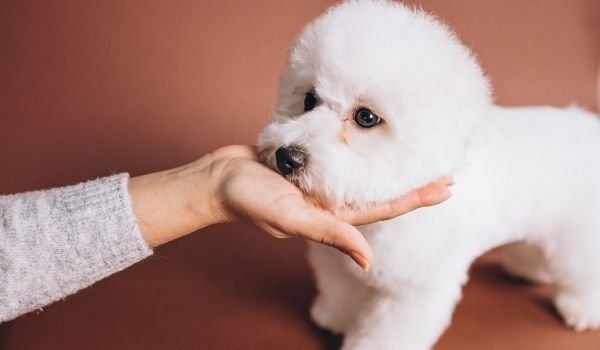 Easily one of the most beautiful breeds, this dog has a thick, white, and lustrous coat that distingush it from other breeds. Additionally, the double coat ensures that the shedding stays tangled within the thick coat instead of falling on the floor and cause allergies. They only grow between 9 – 11 inches, while their average lifespan is 12 – 15 years.
This breed is known to be merry and curious, which makes it perfect for young kids. They are also playful, sensitive, and gentle-mannered.
Fox Terrier
Fox Terriers come from the British Terrier, and the origins are traced back to the 19th century Isle of Britain. They are divided into two further subgroups. Smooth Fox Terrier with a smooth and dense coat that sheds extremely little and Wire Fox Terrier with a dense but wire-like hair, which means that shedding is stuck on the body and does not fall to the ground. Due to the dogs evolving many years ago, further breeds have developed and are directly related to the Fox Terrier, such as Jack Russell Terrier and the Brazilian Terrier.
Havanese
The second Bichon-type dog on our list is Havanese. This small and cute dog is the national dog of Cuba, and its origins can be traced back to the now-extinct Blanquito de la Habana, which translates to the "little white dog of Havana." These dogs are great for kids as they are very loyal and attached to their owners. They grow up to 9 inches tall and have an average lifespan of 14 – 16 years. This breed sheds minimally, but the dead hair is stuck within the double coat, making the dogs hypoallergenic.
Poodle
Poodles are the most popular entry on our list. Poodles' origin can be traced back to Germany, even though some claims trace the history to France. This Water Dog has four variations—standard, medium, miniature, and toy. With the standard being the largest (18 — 24 inches) and toys being the smallest ( 9.4 — 11 inches). They are a highly intelligent, fun, and sociable breed that your kids are going to love. The reason they are considered hypoallergenic is that they rarely shed.
Portuguese Water Dog
After the Poodle, this is another water dog on our list. As the name suggests, this breed originated in Portugal, Europe. The height of the Portuguese Water Dog varies between 20 – 22 inches. Since 2013, this breed has only been featured 36 times in the British Cruff competition. Due to its uniqueness, the price of the dog is extremely high as well. Portuguese Water Dogs do not have an undercoat, and they rarely shed.
Shih Tzu
Known for their playful attitude and loving personality, Shih Tzus are calm and fun dogs. Shih Tzu is an Asian toy breed that originated in Tibet, a mountainous region between China and India. They are known for their small size—which varies between 9 to 11 inches—and their extremely round eyes. They are highly independent and can adapt quickly to various situations. However, they are not very obedient. Shih Tzus do not shed often—there is very little danger in the air. On the other hand, Shih Tzu requires a lot of grooming to look presentable and healthy.
West Highland White Terrier
This medium-sized dog is the third terrier dog that we have added to our list. The West Highland White Terrier originated in Scotland. Covered fully by an extremely beautiful double coat, this breed is commonly known as Westie. The intelligent and quick learners dogs can be a great company to the kids because of their playful nature. It must be noted that Westie does not tolerate rough handling (not that any breed should be roughly handled). As mentioned earlier, this dog has a thick wiry double coat that sheds minimally.
Maltese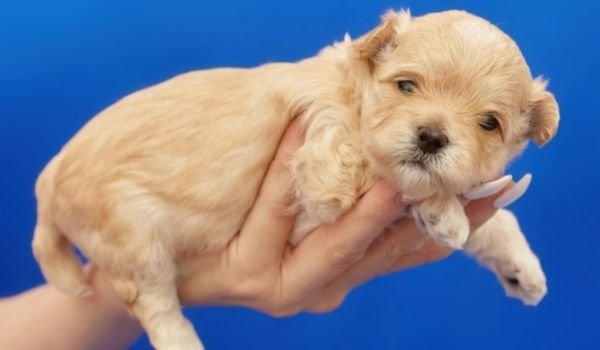 The name derives from the Isle of Malta, but they are not the country's national dog. This breed has a silky, pure-white coat and a curved tail. A lot of people own Maltese breeds for companionship due to their temperament. Even though it has a thick coat, they shed very little—making them a hypoallergenic breed.